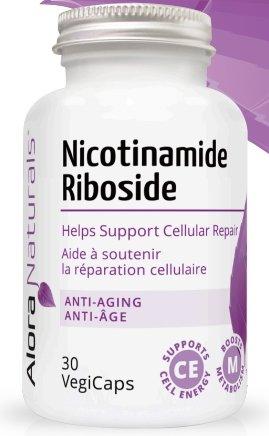 Alora Naturals Nicotinamide Riboside
Alora Naturals Nicotinamide Riboside
Regular price

$49.99

Sale price

$39.99
Alora Naturals Nicotinamide Riboside
· Stimulates NAD+ Metabolism
· Improves Exercise Performance
· Boosts Cognitive Health
Nicotinamide riboside is a member of the
 vitamin B3
family. It is found in small amounts in fruits, vegetables, meat, and milk.
Nicotinamide riboside is used for anti-aging effects,
 high cholesterol 
,
 obesity
, and other conditions, but there is no good scientific evidence to support these uses.
How does it work ?
Nicotinamide riboside is changed in the body to a chemical called NAD+. The body needs NAD+ to work normally. Low levels of NAD+ can cause medical problems. Taking nicotinamide riboside can help raise these low NAD+ levels.
Couldn't load pickup availability