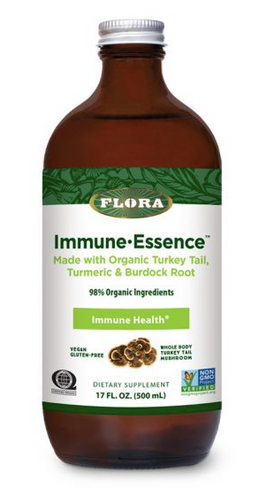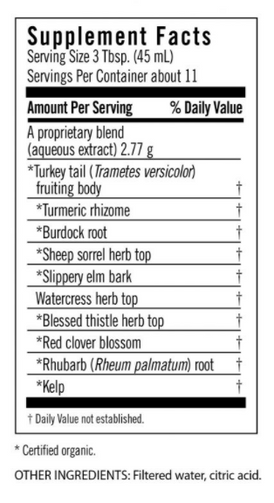 Flora & Salus Immune Flor•Essence®
Flora & Salus Immune Flor•Essence®
Regular price

Sale price

$32.99
Flora & Salus Immune Flor•Essence® 
Helps Support Your Immune Health*
The health of your body is only as strong as the health of your cells. For decades, people have relied on the renowned detox formula Flor•Essence® to gently cleanse the whole body. Now, you can trust Immune•Essence™ to not only detoxify but to help support immune health as well. Starting with the great-8 herbs found in Flor•Essence®, this formula adds immune-modulating turkey tail and antioxidant turmeric to help support immune health. Drink your way to wellness, with Immune•Essence.
RECOMMENDED ADULT DOSE: Mix 3 tablespoons of Immune•Essence™ with an equal amount of hot water. Take on an empty stomach 3 times daily. Sip slowly.
This product contains mucilaginous mushroom polysaccharides, shake bottle well before use.
After opening, KEEP REFRIGERATED and USE WITHIN 3 WEEKS.
Do not use while pregnant or nursing. Consult a health care practitioner prior to use if you have gallstones, a bile duct obstruction, stomach ulcers or excess stomach acid.
Couldn't load pickup availability