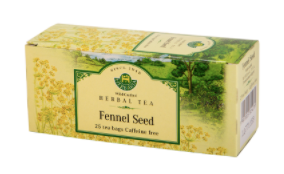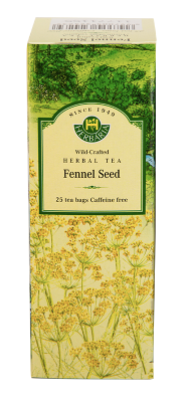 Herbaria Fennel Seed (Foeniculum Vulgare) Herbal Tea
Herbaria Fennel Seed (Foeniculum Vulgare) Herbal Tea
Regular price

Sale price

$5.99
Fennel Seed Herbal Tea (Foeniculum Vulgare)
Fennel offers a licorice flavor with soothing properties. Fennel with yellow flowers and flattery leaves grows wild in most parts of Europe and North America.
It helps with normalizing the appetite and is a traditional remedy for controlling obesity.
Fennel is an effective treatment for respiratory congestion and is a common ingredient in cough remedies.
Potential Benefits
-Remedy for sour and upset stomach
-Fennel tea will help relieve indigestion
-Relieves abdominal pain, may help with colon disorders
-Digestive aid that can alleviate cramps and gas
-Useful for stomach acid and heartburn
-A tea made from fennel helps to stimulate the flow of breast milk
For educational purposes only. This information has not been evaluated by the Food and Drug Administration. 
This information is not intended to diagnose, treat, cure, or prevent any disease.
Brewing Instructions
Add boiling water over the bag
Let steep for 4 to 6min
If desired sweeten with honey
Store box in a cool dry place
Couldn't load pickup availability