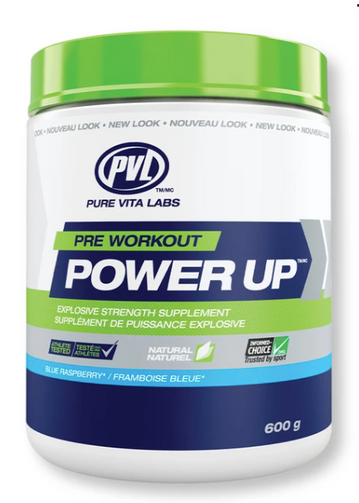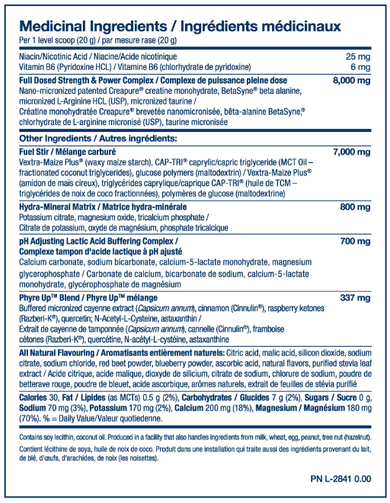 PVL Power Up
PVL Power Up
Regular price

Sale price

$37.99
POWER UP
Loaded with beta-alanine, creatine, and other high-performance ingredients
Free of all artificial flavours, colours, and sweeteners
Banned substance tested - Informed-Choice certified
PVL Power Up is our full-dosed pre-workout formula to cover all your bases. We've included proven strength and performance ingredients like creatine monohydrate, beta-alanine, arginine, and taurine. Then we added lactic acid buffers, hydrating electrolytes, antioxidants, and more. It's all here to maximize your athletic experience. To top it off, PVL Power Up is Informed Choice certified, so you can trust that it's banned substance tested.
Suggested Use
Helps support cardiovascular function; improves performance in repetitive bouts of brief, highly-intense physical activity; and is involved in protein synthesis.
Recommended Dose

(Adults) Take 1 scoop 15 minutes before exercise with 250 mL of water. Take it separately from other products containing caffeine (e.g. coffee, cola, etc.).
Cautions: Consult a health care practitioner prior to use if you have any health concerns, if you are pregnant or breastfeeding if your cardiovascular condition worsens, if you have a renal/kidney disease or if you are following a low protein diet, if you suffer from cardiovascular disease and are attempting an increase in physical activity if you are taking medication for cardiovascular diseases, erectile dysfunction, and/or blood thinners, or if you have a kidney disorder. Beta-alanine intake may cause transient flushing (i.e. irritation and prickly sensation) of the skin. Discontinue use if flushing of the skin is severe, persists or worsens. May result in weight gain. Ensure to drink enough fluid before, during, and after exercise. Contra-Indications: Do not use if you have had a heart attack/myocardial infarction. Known Adverse Reactions: If hypersensitivity/allergy occurs, discontinue use. People sensitive to nicotinic acid may experience flushing of the skin that is generally mild and transient. Some people may experience gastrointestinal discomfort.
Couldn't load pickup availability