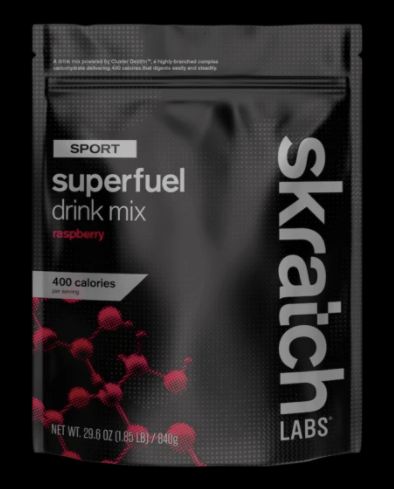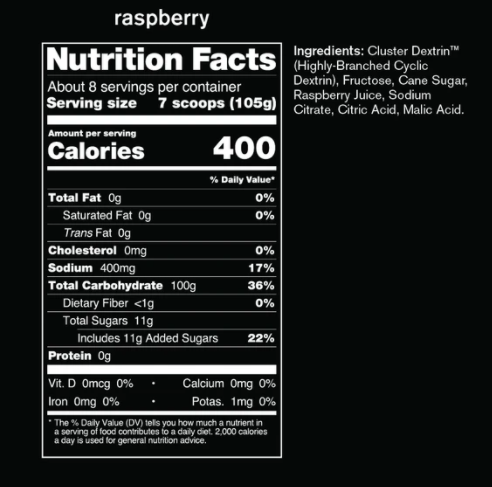 Skratch Superfuel Drink Mix
Skratch Superfuel Drink Mix
Regular price

Sale price

$68.99
Skratch Superfuel Drink Mix
The Skratch Superfuel Energy Drink is a fuel source designed specifically for endurance athletes. It uses a unique energy source called Cluster Dextrin, which is an easier and quicker to digest form of carbohydrate. Electrolytes are also present to rehydrate and keep you going for longer.
 As well as tasting great, the Skratch Superfuel has the benefit of being non-GMO, dairy-free, gluten free and vegan.
Ingredients:
Raspberry: Cluster Dextrin™ (Highly-Branched Cyclic Dextrin), Fructose, Cane Sugar, Raspberry Juice, Sodium Citrate, Citric Acid, Malic Acid. 

NON-GMO, GLUTEN FREE, DAIRY FREE, KOSHER, VEGAN
Usage:
Add 7 scoops to 8 fl oz of water. Shake vigorously. Add remaining 8-12 additional fl oz of water and shake again. For better mixing, let sit for 15 minutes before use.

One serving provides 400 Kcals in a bottle. Use more or less mix per bottle depending on your caloric need.
Couldn't load pickup availability