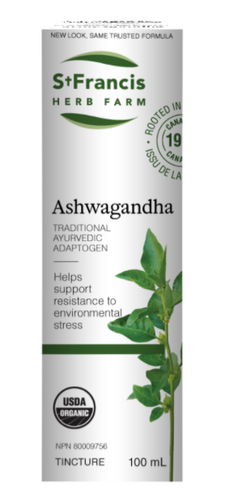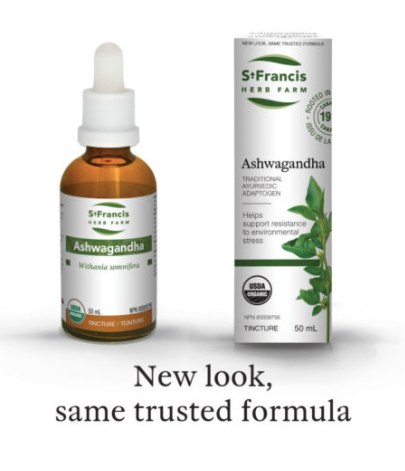 St Francis Ashwagandha
St Francis Ashwagandha
Regular price

Sale price

$28.99
 Ashwagandha
Ashwagandha has been called India's wonder herb and is one of the most renowned herbal tonics and adaptogens in the world. It enjoys a long and distinguished history of use in Ayurvedic medicine, the traditional medical system of India.
• Reduces anxiety and stress, improving stamina and brain function
• Provides a calming or relaxing effect
• Strengthens the body's vitality and increases its resilience in the face of infection
• Anti-inflammatory
• Aphrodisiac
Who it's for:
• Individuals requiring a tonic for anxiety, nervousness, or insomnia
• Those looking for increased strength, endurance, and memory improvement
• Men and women seeking to improve sexual performance
Traditionally used in Ayurveda: (1) as a Rasayana (rejuvenative tonic) to relieve general debility, especially during convalescence or old age; (2) as a sleep aid; (3) to balance aggravated Vata (nervine tonic, sedative); (4) for memory enhancement.
Dosage:
Adults: Take 2.66 ml (80 drops) 3 times daily in a little water on an empty stomach.
Cautions and Warnings:
Consult a health care practitioner before use if you are pregnant.
Contraindications:
Consumption with alcohol, other drugs or natural health products with sedative properties is not recommended.
Medicinal Ingredients:
Certified Organic Ashwagandha (Withania somnifera, root)
Non-Medicinal Ingredients:
Distilled water, Certified Organic alcohol
Couldn't load pickup availability