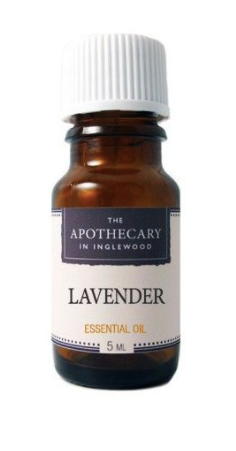 The Apothecary Lavender Bulgaria Essential Oil
The Apothecary Lavender Bulgaria Essential Oil
Regular price

Sale price

$13.99
Lavender Bulgaria Essential Oil
It is well known that Lavender is the "mother of all oils", and is the go-to for many aromatherapists, both beginners and professionals. Its benefits are quite strong and diverse, but the oil itself is one of the most gentle to use. What is less known though, is that true Lavender essential oil has several countries of origin, and the scent of this essential oil will vary depending on the country your oil comes from.
Here at The Apothecary, we have two true Lavenders, one hailing from Bulgaria, the other from France. Our Bulgarian Lavender has a sweet, semi-floral scent with a honey-like note throughout. Our French Lavender is a more herbal note with fresh undertones and is closer in scent to what many people are familiar with. However, despite the difference in fragrance, the therapeutic values of these two oils are nearly identical.
This essential oil is one of the more common ingredients found in just about everything, especially skincare. It is often used to address concerns such as acne, eczema, psoriasis, bruises, burns, dandruff, scars, minor cuts, lice, insect bits & stings, and is even used as an insect repellant. However, it's healing benefits also branch out into issues such as cough, cold & flu, asthmatic complaints, bronchitis, sinusitis, muscle spasms, sprains, cramps, muscular aches & pains, headaches & migraines, chronic rheumatism, flatulence, nausea, travel/motion sickness, painful menstruation, PMS, and many, many other uses.
Lavender has a powerful effect on the mind as well. It is a well-known antidepressant (particularly for general, manic, and post-natal depression), is excellent in combating insomnia, and potent stress-buster. Additionally, it may be used to combat shock, vertigo, nervous tension, exhaustion, 'burnout', mood swings, irritability, and may aid concentration.
Lastly, on the energetic/spiritual level, Lavender knows no rival. It is an excellent choice for balancing all energies within and is useful in call energy healing techniques. It may be used to cleanse & clear a room and is said to increase our awareness and sensitivity of our hands when used prior to energy healing techniques. Lavender is often used to promote compassion, spiritual growth, health, love, and peace. It helps to diminish feelings of suspicion, bitterness, malice, and jealousy and can calm, comfort, and stabilize the emotions of the heart.
Contraindications: While there are no listed contraindications, it is important to note the following:
Lavender is an adaptogen (sedative in small doses, a stimulant in large doses), and in uncommon cases serves strictly as a mental stimulant for some individuals
Overuse of any essential oil (even a mild one like Lavender) can lead to sensitization
Couldn't load pickup availability